LGM LIVE presents:
The Quill + æmma Live at Hunter's Moon
The Quill + æmma
Entry Requirements: No entry requirments
Buy Tickets
LGM Live are proud to present Hunter's Moon at Bush Hall London, an orchestral extravaganza featuring Nicky Francis & the Quill and aemma.
Line Up
The Quill is a collective astral-folk orchestra based in London, headed by Nicky Francis. Nicky's music is of a psych-folk sensibility, paired with grand pieces of explosive orchestral crescendo. Each track of the debut album 'The Tower at Hunter's Moon' (release due Autumn 2018), is characterized by large-scale rhythmic arrangements, silky strings and choir elements.
Close to a decade ago Nicky (drummer of Mono Club and the now-disbanded Goldheart Assembly), began seeking musicians to flesh out his catalog of songs; this endeavor evolved into the formation of The Quill. With his in-house producer/guitarist Dan Bell, The Quill have recruited a tribe of devoted and talented players, all of which have an invaluable and unique sonic contribution.
The group includes the likes of Lyla Foy, John Herbert and James Dale (of Goldheart Assembly), æmma, fiddle legend Ben Gunnery, classically trained violinist Louisa Wood, Alex Mattinson, Rylan Holey, harmonica player Lee Vernon, and a core rhythm section of Ash Hall, Drew Wynen, Ben Davis and Riccardo Castellani.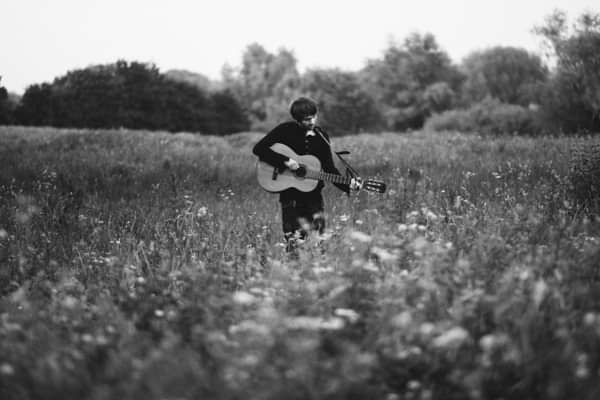 æmma is the latest project of classically trained multi-instrumentalist, composer and artiste Emma Churchley.
æmma's music is borne from her love of 60's and 70's European film music and borrows from composers such as Morricone, together with classical composers such Sibelius, Debussy, Bach which she regularly performed growing up. æmma cites a particular interest in the late English choral composer John Tavener as being a source of inspiration for her powerful debut House of Hym.
æmma's delightful and unique singing voice and range is matched perfectly with her whimsical yet haunting music. A sense of magic is created through complex melodies and arrangements, underpinned by powerful cerebral lyrics that celebrate subjects such as nature and femininity in all forms.
æmma performs at Bush Hall on 24th October on grand piano and is accompanied by a string quartet, choral backing vocals, driving beats and synths.